Company Overview
Afribarn Auto Parts incorporates technology and innovation to bring and distribute high quality and genuine new auto parts from U.S. Original Equipment (OE) and Aftermarket Manufacturers to car users, workshops and business fleets at scale in Nigeria. This will serve a massive market and contribute significantly to a higher quality of life for Nigerians and other African countries. Our value proposition lies in the value and genuinity of our auto parts.
According to a report in the Mediterranean Journal of Social Sciences, auto parts is the 6th highest counterfeited product in Nigeria. The percentage of auto parts that are fake in Nigeria ranges from 75 - 95 percent. The second order effects of a market rife with counterfeit products have a public health dimension - fake parts coupled with bad roads and inaedquate professional mechanics, breaks down easily and lead to accidents with severe consequences. This is why we do not compromise on the quality of our products by ensuring all auto parts are from the United States.
Mission
To offer car users the best and quality auto parts.
Vision
To be the number one auto parts store for quality auto parts in Africa.
Tagline
Our Quality is your Safety.
Leadership
Our leadership team is experienced, committed and driven to meet the company's vision. We strive to offer the highest level of product quality and service to our customers and clients while achieving dominance in the market area. We believe Nigeria and other African countries deserve the best and quality products for a commodity that is used daily by the vast population. Through the adherence to the highest standard of business practices and value, we thrive to maximize shareholder value and customer trust through quality products and services.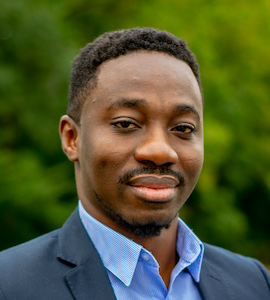 Victor Agbugba, Founder
CEO